Gatazo Chico Medical Team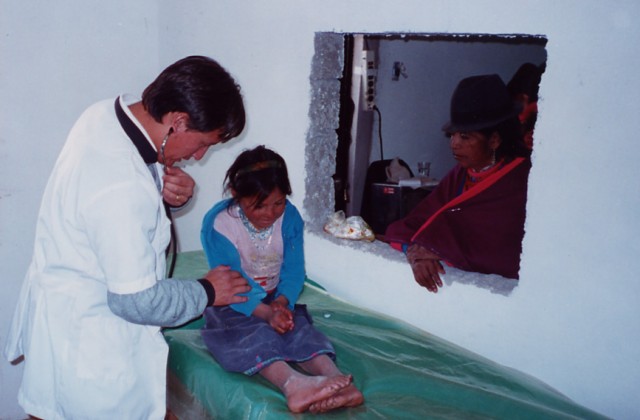 Project in collaboration with:
National Rural Doctors Association A.NA.ME.R
LOCATION: Chico Gatazo - Canton Colta - Chimborazo Province
DATE: 01-02 August 2001
AREA OF INTERVENTION: Health
CARE GIVEN: General medicine and dentistry
Our partnership with rural doctors in Ecuador began in this region in compliance with the cooperation agreement signed in Riobamba, August 3, 2001.
One of our resolutions as the "brigadas Médicas" is to ensure the supply of drugs to health centers.
During our two days in the community of Gatazo Chico, roughly 400 people were assisted. Among the volunteers were three doctors, two odontologists, four nurses, and four volunteers from Ayuda Directa. All patients received antiparasitic treatment and children under the age of ten years were given vitamins.