LA NUEVA UNION - Big party for the inauguration of the classroom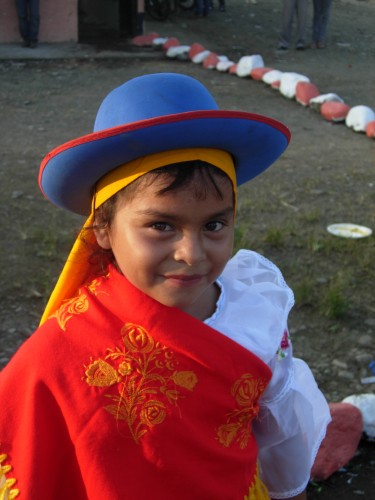 The classroom multi-usage is ready, quite big and adaptable to different activities. This room will be used every day by the kids of the little school New Union. The whole community is happy for this work. They took it as a gift from Bolzano's province.

Taking advantage of the delivery of the classroom, there was a party in this small place where normally only Christmas party happen once a year.
The celebration was very good, organized by Ayuda Directa with the collaboration of parents of the children of the schools. Kids played and danced, clowns and musicians were also invited.

An unforgettable afternoon for a lot of people, surely for Alessandro, the coordinator of this project for Ayuda Directa who received great recognition from inhabitants of the community.

Thanks to the autonomous province of Bolzano that permitted the construction of the classroom and also sewing classes to the women.