PROGETTO SIGCHOS / SAN MIGUELITO - Cheese factory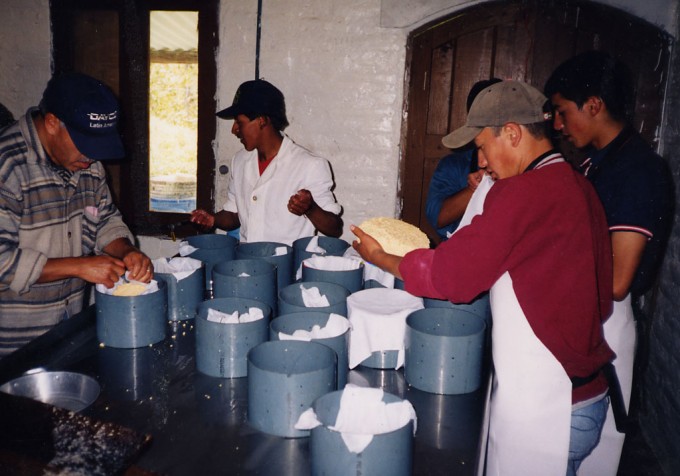 This project is coordinated by the P.U.C.E. Pontifical Catholic University of Ecuador
One of the projects to generate self-sustaining development has been the cheese factory of Sigchos that works since 2000, thanks to the initiative of the parish priest Father Hugo and the collaboration of the Catholic University of Quito.
In December 2002, Juan Pablo, a young man of Sigchos traveled to Valtellina (Sondrio - Italy) to learn new cheese processing techniques.
Today in Quito you can buy bitto, ricotta, mozzarella, etc.
Because the cheese factory is in an expansion and renovation process, Ayuda Directa decided to support the initiative through a loan to ensure the progress of the works.