PROJECT SIGCHOS / SAN MIGUELITO - Construction of Family Bathrooms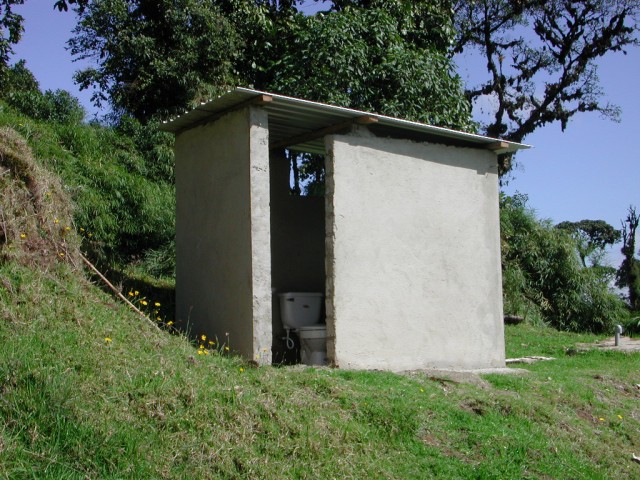 This project was coordinated by the Pontifical Catholic University of Ecuador (PUCE)
During the July 23 - August 12, 2003 period, built 13 bathrooms were built. This work was made possible thanks to a collaboration between the local people, student volunteers from the Catholic University of Quito, and a group of volunteers from the United States and Canada.
Under the guidance of students on the Catholic University of Quito's Faculty of Engineering and an Ecuadorian mason, these family bathrooms were completed on time.
San Miguelito is one of the most remote communities of the Canton Sigchos.
To get there, you have to take a winding road that is the only way of communication and that for most of the year, due to the rains, it is almost impassable. Even the horses that are used for transportation of goods and people, often fall into the slippery and steep road.
Are only 12 families living in this area and the houses are distant one hour walk from one another. A small wooden schoolhouse and a church in precarious conditions are the center of the community. The lack of electricity is another factor that makes more difficult the living conditions of the inhabitants of San Miguelito