Tungurahua Volcano Operation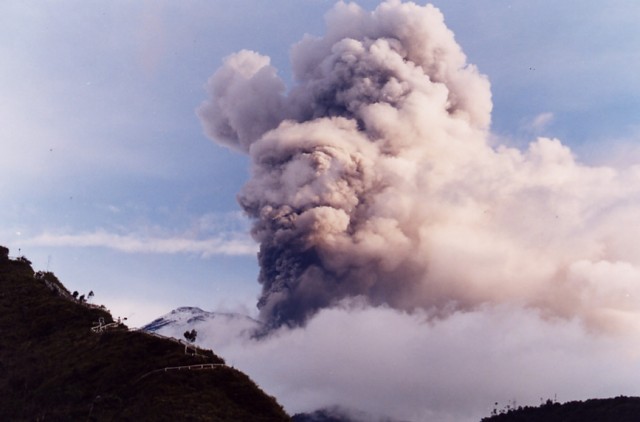 Project in collaboration with:

• D.N.S.P.I. Dirección Nacional de Salud de los Pueblos indígenas
• Defensa Civil de Ecuador
• Dirección Provincial de Salud, Riobamba
LOCATION: Bilbao, Yuibug, Manzano and Penipe - Chimborazo Province
DATE: August 20-September 21, 2001
AREA OF INTERVENTION: health and civil protection
SERVICES OFFERED: general medicine and food distribution
During the month of September, the eruption of the Tungurahua volcano generated extensive damage in the province located in the central Ecuadorian Andes.
Although there were no victims, ash fall has made it difficult for survivors. Some villages have been evacuated, crops have been covered by a thick layer of ash, and roads have been closed for several days.
We organized an expedition into the affected areas in order to help families affected by the catastrophe.
Unlike ordinary "brigadas Médicas," on this occasion, in addition to drugs, we distributed food to about 100 families.