A Play to End Violence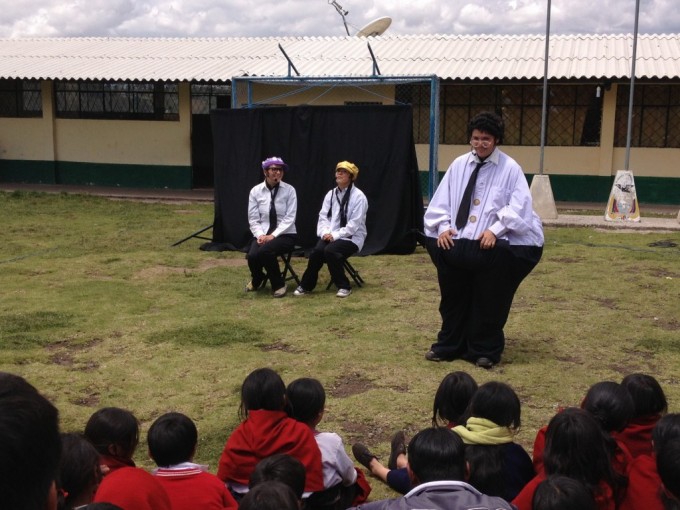 On April 30th and May 10th, Ayuda Directa invited the organization "Humor y Vida" to put on the play "Beto Respeto Evita Violencia" in the high schools of Gahuijón (Chimborazo Province) and Sigchos (Cotopaxi Province).
The principal themes of the play were bullying and violence between students: problems that are unfortunately often found cross culuturally.
The actors, two Columbian women and a man from Quito, brilliantly represented these themes through comedic scenes that demonstrated different forms of bullying, such as intolerance, physical violence, and disrespect toward parents and those weaker.
The actors involved the entire audience by asking students and teachers to participate and reflect on the imporance of these problems and the gravity of their consequences.