El Condor Enamorado (The Condor in Love)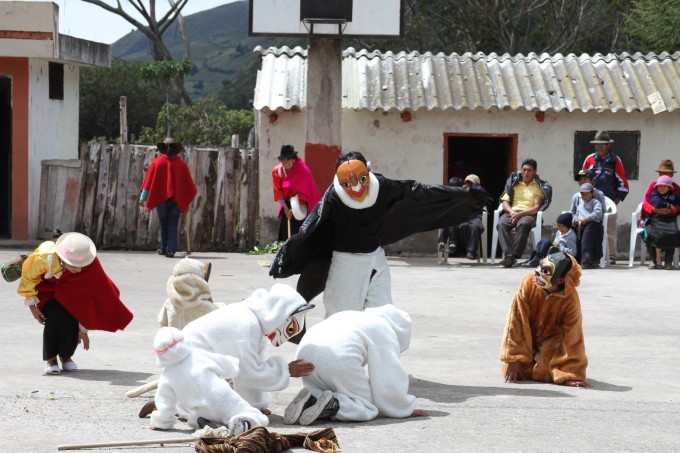 Alfonso Toaquiza, one of the most representative artists of the Ecuadorian Kichwa style and author of the book "El Condor Enamorado" (The Condor in Love), came to Esperanza to dramatize his story on the stage.
The purpose of the play was to preserve the memory of old traditions although it simultaneously proved to be thought-provoking for the children.
The play "El Condor Enamorado" was enacted on December 11th 2012 in the community of Tepeyac Bajo. Members of the schools from the communities Pinipala, Varaspamba and Tepeyac Gatazo were present at the performance as well. Overall, around 200 people were in attendance.
The following day, the performance was repeated in La Esperanza. Families from schools in Toropamba, Cochaloma, Cagrín and Gahuijón Bajo were present . More than 300 people showed up to watch this wonderful performance.