Recycling Workshop on the Island of Trinitaria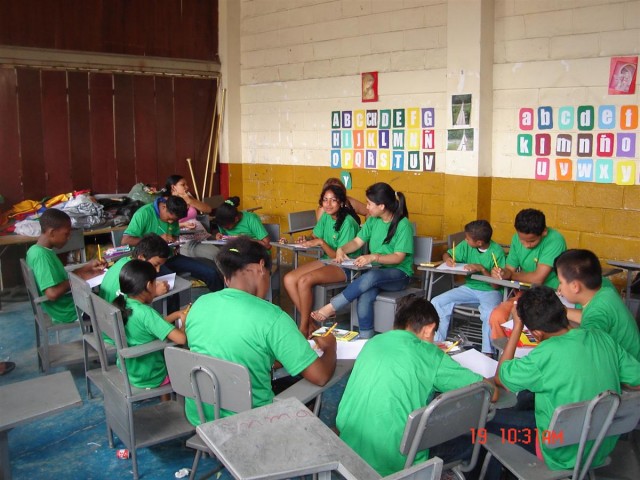 Saturday, September 19th, 2009, we have carried out a Recycling Workshop with our children from the Isla Trinitaria in Guayaquil. We spoke about how to take care of the planet and what each person should to do to keep it clean. Afterwards, we presented a drawing contest "We Save the Planet" in which the children could express their ideas.
Being motivated by the Day of the Child, we gave T-shirts to the children, who were very happy.
Also present and interacting with the children were our volunteers Carlo (Italy) and Barbara (Italy), and the Kairos foundation that helps the children.