"24th of May"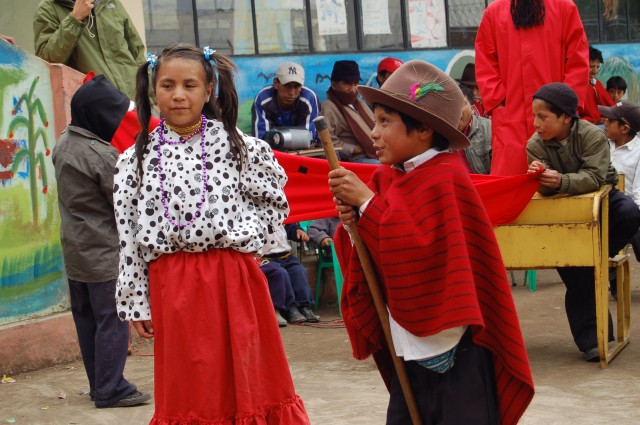 On the 24th of May in Ecuador we remember Pichincha battle, in which the forces for independence fought against Spanish militaries; this day is important and could be considered as national day.

We also celebrated in Esperanza with games and dances, and the kids of the school prepared a theatre play helped by volunteers from Ayuda Directa (especially Laura and Frieder). With colours of the scene and of the costumes (recuperated with second hand clothes and arranged by the volunteers), the kids made everyone laugh like a little comedy.

After that they presented this play to the Cultural House of Riobamba.