Continuation of "Chakra" - schoolgarden project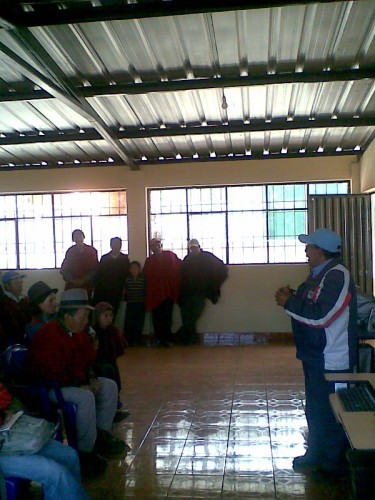 The Project "Chakras", which improves the nutrition and health in Canton Colta, startet in 2008 and will continue also in this year.
The project collarborates with Cemoplaf (center of health and birth control) and the direction of education intercultural bilingual the Riobamba.
At the moment, the project exits in eight schools.
The students which are almost finished, attend lectures and workshops on the cultivation of crops, balanced nutrition, cultivation of indigenous plants and the recovery of their seeds.
All activites are based on organic agriculture and "finca integral" ( that is the description of a family agriculture firm, which needs just the minimum of ressources to provide itselfs with the most important groceries)
In attechment to that, the students can transfer their theory in praxis on the fields.