"El Condor Enamorado"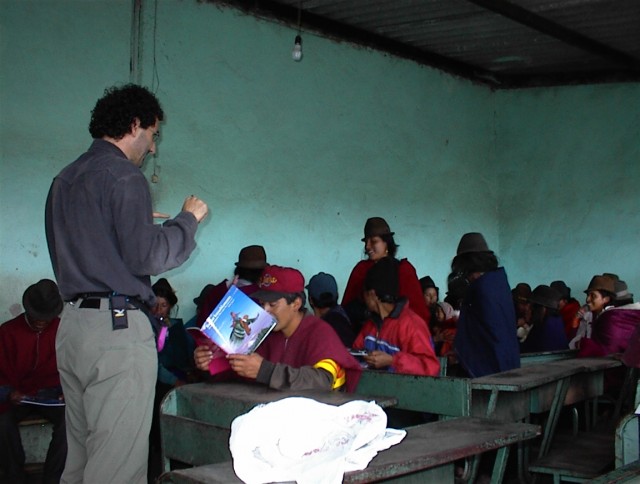 15 copies of the book "El Condor Enamorado" were delivered to the teachers of an elementary school for the children.
This book tells of a legend of the Andes and is written in Quechua, Spanish, and English. It contributes to the educational material already provided to the Community of Esperanza in September 2002.