Farming Day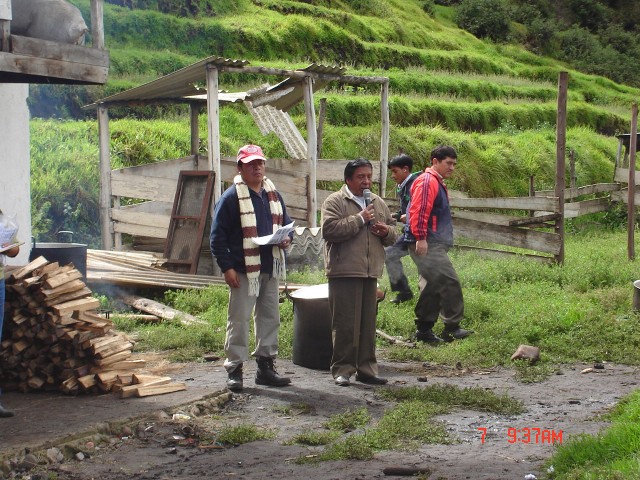 Farming day happened in Duchicela Shyri XII' s Institute in Llin Llin's community of Colta's area, with the participation of 7 schools of the area.

This activity is part of the agreement signed between Ayuda Directa, Cemoplaf and 8 secondary schools of Colta's area. The agreement proposed the creation of orchards with biodiversity for a balanced alimentation of the kids of the area.

Farming day has the objective for teenagers from the school to get used to do orchards; we trained about several thematic: vegetables plantation, onions plantations, meteorological station, honey processing, quinoa and Andin tubers like potatoes plantation, mashua and oca, medicinal plants and cows 'breeding. Furthermore Cemoplaf participated to debates about nutrition, health and sexual education.

A television channel from Riobamba covered the event.

The activity ended with a small lunch made with typical food of the area.

Ayuda Directa thanks the collaboration of all the participating schools, students and teachers.