Inauguration of the new classroom of Columbe Grande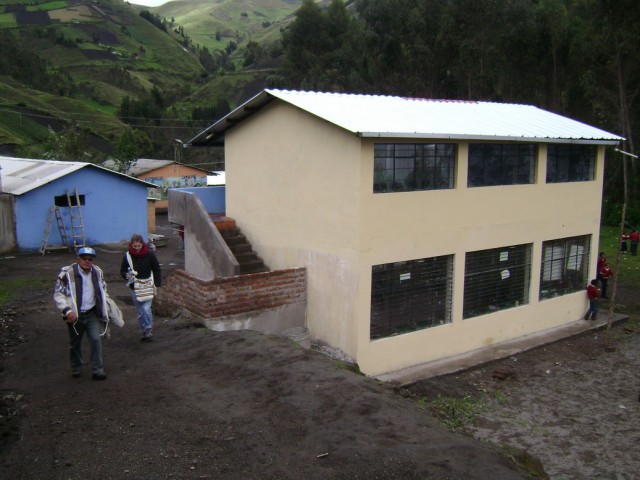 As of today, the elementary school of Columbe Grande (province of Chimborazo, Ecuador) has a new classroom.
This project was made possible thanks contributions made by the Associazione Luce of Tivoli (Rome).
Work began in October of 2011 and was carried out by a local contractor with the help of students, parents, and teachers.