Medical Attention in Esperanza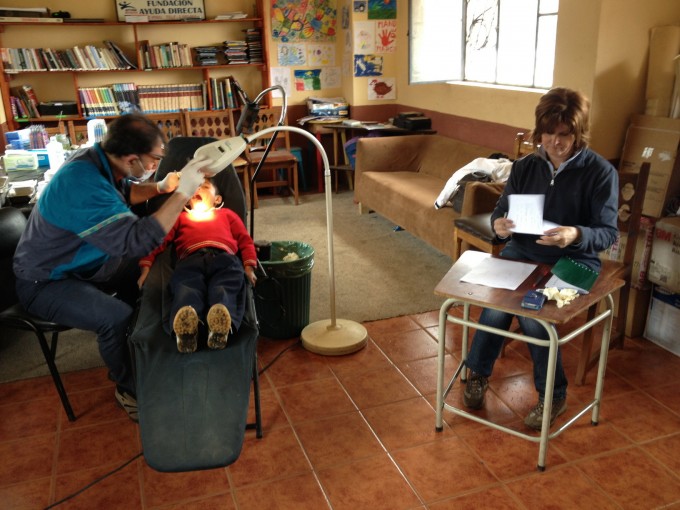 May 20th and 21st were dedicated to the medical health of Esperanza thanks to the help of three Italian doctors, a dentist, a general practitioner, an obstetrician and two medical trainers from the Centro Médico de Orientación y Planificación Familiar (CEMOPLAF).
The students of schoos in Toropamba, Cochaloma and Esperanza, as well as some adults recieved dental check-ups and cleanings. All children were trained in basic oral hygiene and in how to brush their teeth. At the same time, members of the community recieved general medical attention.
Two trainers also met with 6th and 7th grade students to talk about sexual and reproductive health, puberty, and the relationships between parents and children in the home.