New beds for the kids of Esperanza´s kindergarten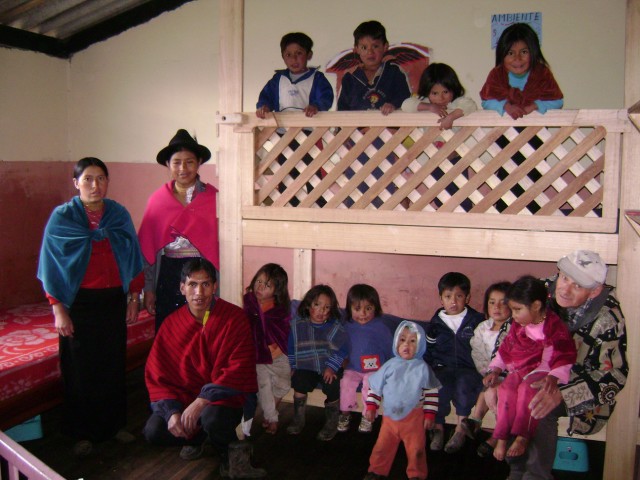 Thanks to the help of Pierino, who has returned to Ecuador for the third time, Esperanza´s 'Wawa Wasi' (kindergarten) was equipped with a bunk bed built by hand.
To allow greater comfort for the children, another bed was also donated.
From now on, the children of Esperanza will be able to sleep more comfortably. Thanks, Pierino!