New courtyard in the school of Zazapud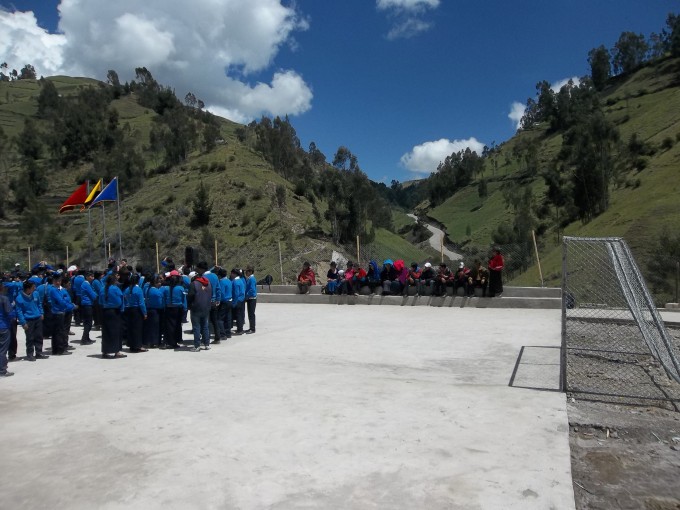 Ayuda Directa contributed to the construction of a new courtyard in the school "Pedro Ignacio Lizarzaburu" of Zazapud, in the province of Chimborazo.
This work will benefit more than 300 students of this sector and will be used for civic and sporting events.
An area of approximately 300 square meters was adapted, to avoid the mud existing during periods of rain and dust of the dry season.
The works were carried out by local staff of the community, with the help of parents of the school students.