On the final step of Secao's courtyard works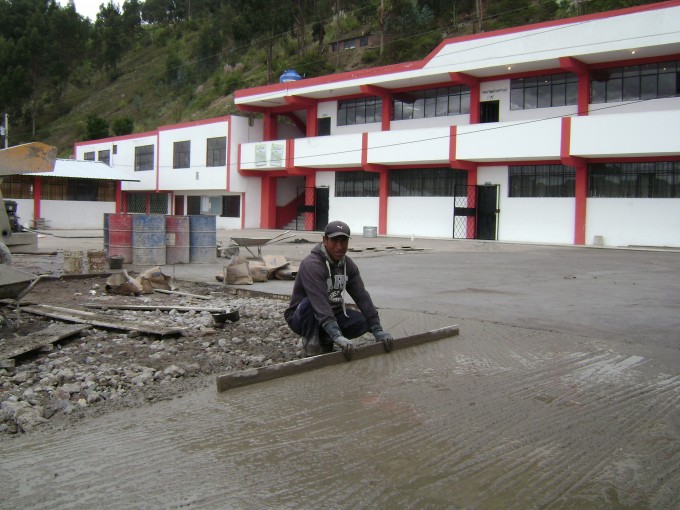 In Secao (Chimborazo area) is working the Education unit of Oswaldo Guayasamín where more than 400 students are attending from all the region.

We've financed and realized the construction of a courtyard that will be used for community's events and also as a football court or for others sports or leisure activities.

770 square metres were necessary to prevent the mud of the rainy season and the dust of the dry season.

This work was realized by La Esperanza's workers with the help of students' parents of the Education unit.