Premiere of the film "Cambiando el Cambio"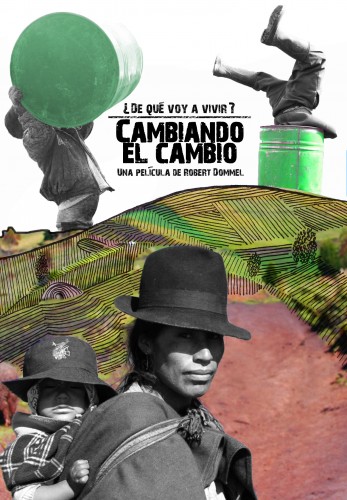 Thursday the 4th of August 2011, 8:30pm
Cinema "Ocho y Medio" (http://www.ochoymedio.net/)
Valladolid N24 353 y Vizcaya - La Floresta
QUITO – ECUADOR
Cambiando el Cambio (=changing the change) - Whereof am I going to life, when the ground does not produce anymore?
The film Cambiando el Cambio reflects a small community, in the province of Chimborazo in the ecuadorian Andes. The community is caught between the past and the future, between Kichwa (one of the languages of indigenous people in Ecuador) and Castellano (the same as Spanish) and between the urban and rural life. The film analyses causes and effects of education, customs and values, the (bad) state of the environment, whose developement depends on those, who ask: Whereof am I going to live
Volunteers of Ayuda Directa have realized this project supported by the german embassy in the community of "La Esperanza", where Ayuda Directa is active for 10 years.
Here you find the trailer of the film (in Spanish):
http://www.youtube.com/watch?v=x0A5OLotgMc