Prize "Nonno Martino"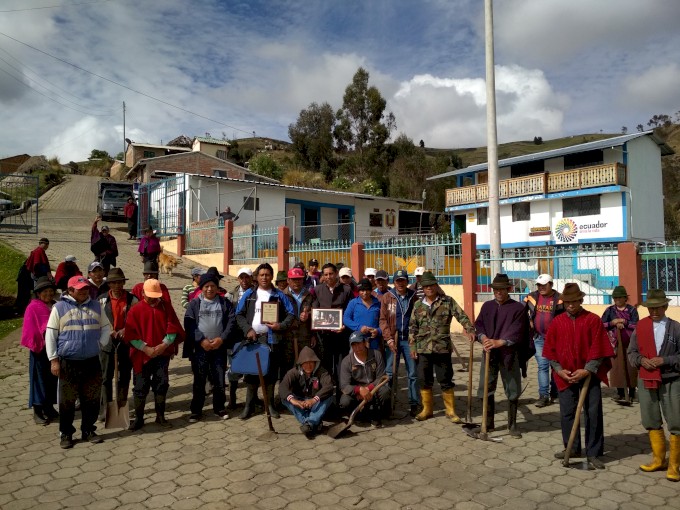 The second "Nonno Martino" Prize was awarded today to remember Mr. Martino Caspani, originally from Alta Valtellina, who died in Bormio (Sondrio, Italy) in 2014.
The award is addressed to a person from La Esperanza who has distinguished himself by his selfless work in favor of the community.
The winner, selected by the same people from La Esperanza, was José Manuel Pilamunga Caizaguano, who received a plaque with the following statement: "For his dedication and commitment to benefit La Esperanza and for having achieved through his vision and his tireless work the development objectives of the Community."
The award, a laptop computer, that was kindly offered by Unit Bit di Bormio (So) Mario Zangrando, also wants to be an annual incentive to promote good deeds and express gratitude to valuable people.