Savings and Loans Ñukanchik Kawsay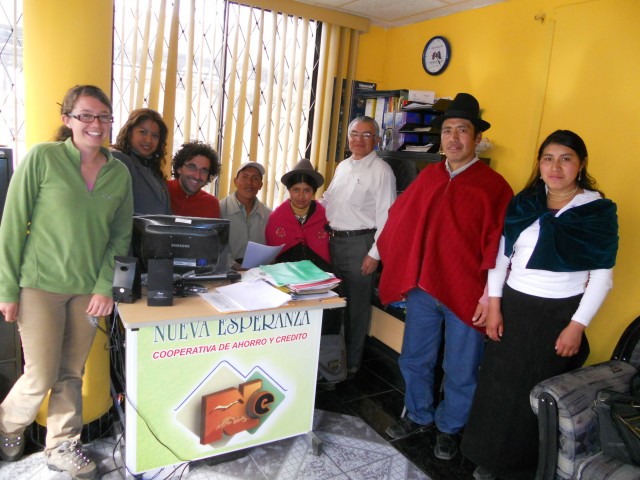 On Tuesday the 10th of August 2010 in La Esperanza, were created the bases to constitute the Savings and Loans rural bank of "Ñukanchik Kawsay" that in Kichwa language means "Our life or our future".

It is a small local bank, that has the objective to manage the population's money, incentivising the savings and promoting micro-loans.

In this activity Carmen has guided us, president of REFICH (Network of Infrastructures for People's Finances and Solidarity of Chimborazo).