The Minister of Social Development Cecilia Vaca visits La Esperanza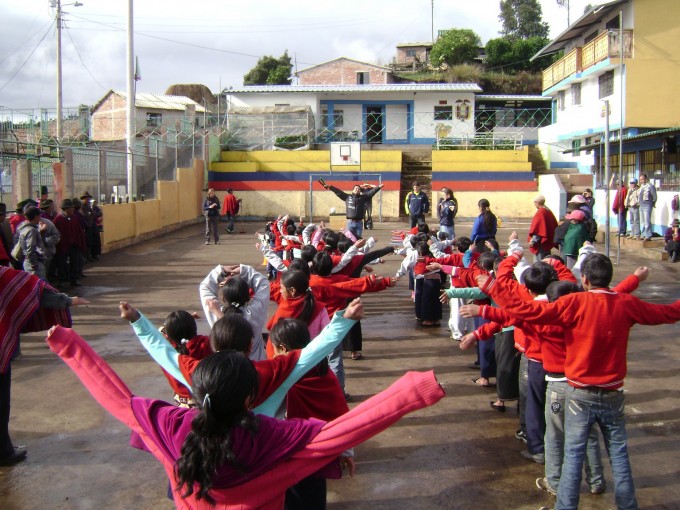 This morning was a very happy one for the kids of La Esperanza. The Minister of Social Development, Cecilia Vaca, who also is at the moment in charge of Sports, gave a visit to the Education Centre Carlos Diaz Terán of la Esperanza.

With other officials from the Sports Ministry was organized the delivery of materials and equipment for physical education , involving every kid in demonstration and practical activities.

This project is part of the Ecuadorian campaign to promote physical activities in the entire country.