Theoretical and practical course on biodiversity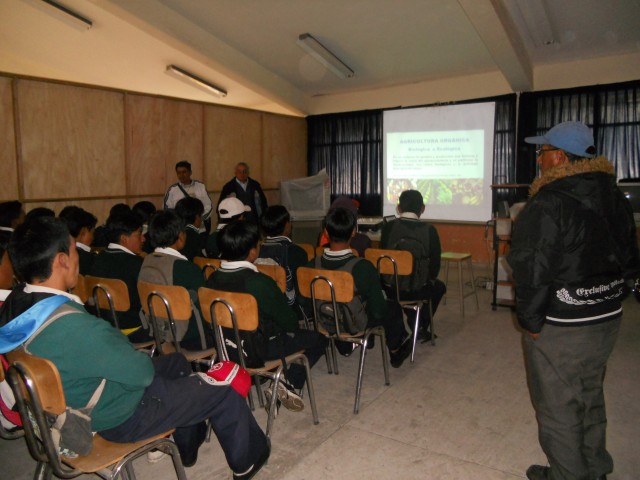 Continue the courses in the schools of Canton Colta, part of our projects. This time it was the turn of the "Colegio Agropecuario Shiry XII"in the village of Llin Llin.
The course dealt with topics such as organic farming, biodiversity, the importance of alternate crops, the planting of native products and processing of organic fertilizer.
With pupils and teachers has been created a vegetable garden for the school and were planned future activities.
At the same time, thanks to the staff of Cemoplaf (*), has been realized a conference, concerning sexual education.
(*) Medical Center of Orientation and Family Planning