Training courses for breeding guinea pigs (cuyes)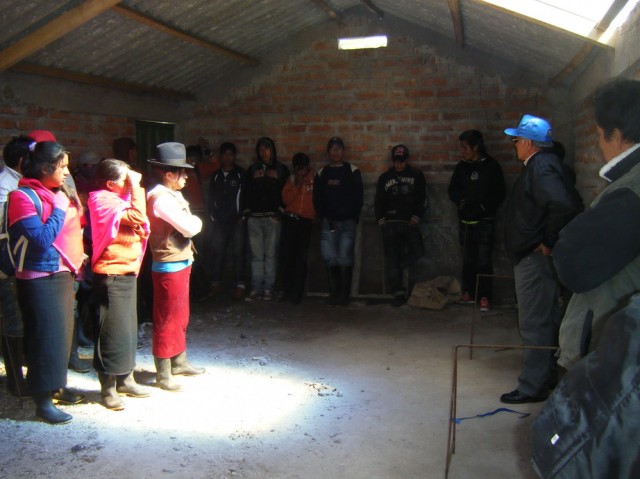 In the high schools of Tepeyac Gatazo and Lirio, where two buildings for the breeding of guinea pigs were built last year, training courses were held on the correct way to treat and raise the guinea pigs.
Dr. Raulito, a veterinarian who works with us, gave a lecture to the children and teachers in order to develop knowledge on breeding guinea pigs, which are commonly eaten in this area. Both students and teachers were interested in receiving this information.
Additionally, in the high school of Tepeyac Gatazo, agricultural students assisted in the preparation of the development of an organic liquid fertilizer.