Visits to Salinas de Bolívar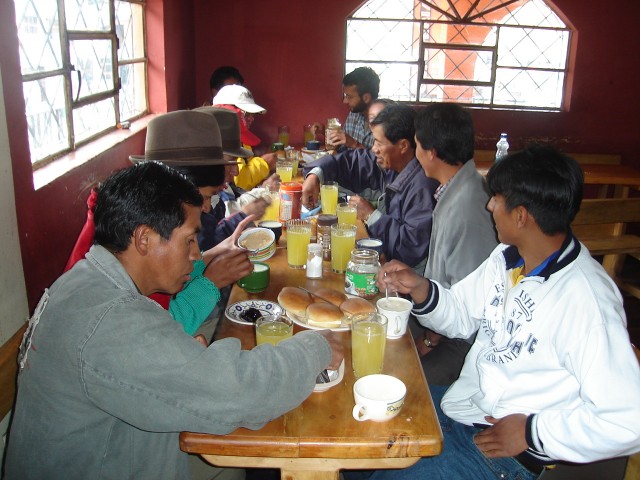 Salinas community, located in Bolívar's area, is since 1970 supported by foreign volunteers and Salesian Mission, whose representative is Father Antonio Polo, to promote cooperatives as an efficient way to face poverty. They came from a village without organizational culture and producer of salt, to an organized agro industrial village.

At the moment, there are some micro-companies being managed, the most representative being the cheese factory "El Salinerito". But a lot of others exists, spinning factory, dried mushroom factory, chocolate factory, balls factory, etc… Furthermore they have their own Savings and Loans rural bank for the benefit of all the population.

One of the proposals for this year from Ayuda Directa is to help the communities we are working with to organize themselves in order to be able to create micro-companies with the concept of economic solidarity. That's why today we went for an observation to Salinas community with people from Cochaloma and La Esperanza (Chimborazo's area).

The whole group was very curious and excited to see all the small companies that have been created with the collaboration of all the residents of the community. Father Polo that has been working 40 years in Salinas was our guide and told us his anecdotes and motivated the group with his experiences.

Taking advantage of the visit to Salinas, the community of La Esperanza showed a piece of its wool to be analysed by the experts of the spinning factory of Salinas. They will determine if in the future we would be able to sell our wool here. At the moment demand is high, but unsatisfied, Salinas is then buying the wool to Peru.