Wool gathering centre in Cochaloma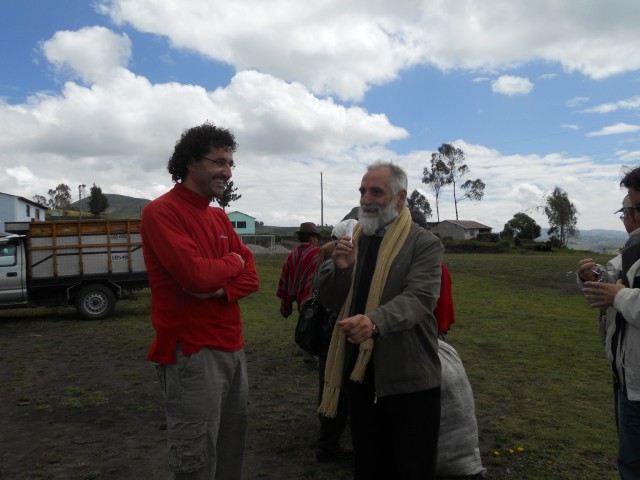 The wool gathering centre was inaugurated in Cochaloma!

The project will allow farmers of the area to sell their wool directly to the spinning centre, obtaining a better price.

For this project we had the precious collaboration of Don Antonio Polo, Salesian priest that works in Ecuador since 1970. He founded of the most successful development model in the country.

Salinas de Bolívar, the village of his Parrish, is an example of various activities and micro companies that grew during the past decades, of which the spinning centre and textiles factories.

On the inauguration day Father Polo and his beloved collaborators Kléber, Marcelino and Carlitos honoured us with their presence.

We have collected around 300 lb of wool, inhabitants were happy to sell the wool of their sheep at a good price.

Cochaloma community has organized a good day, where all the communities invited have participated. There was church choirs, games and football competition.

With our project, we hope to be able to offer to Colta area's farmers a fair and handy system to sell their wool and at the same time to collaborate efficiently with Salinas de Bolívar's project.

The gathering centre will be opened every Tuesday from 9 to 1 pm.